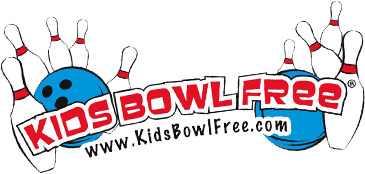 Summer time days- no school, no teachers, no daily schedules. Do your kids get bored by the third day of summer vacation??? There are so many great, FREE activities to be found to keeps kids active, busy and happy!! And most of all not saying "Mmmmooommmmm, I'm booooorrred"
Kids Bowl Free
is a great program with over 950 alleys participating nationally.
Bowling centers and schools around the country are participating in the first ever Kids Bowl Free program. This program is designed by bowling centers to give back to the community and provide a safe, secure, and fun way for kids to spend time this summer.
The "Kids Bowl Free" is a summer bowling program that is sponsored by select bowling centers across the country.
Kids receive
2 free games of bowling everyday during the summer
. There is
no cost to participate
. Bowling vouchers are sent to your email weekly, just print them out and take them to the alley when you are ready for some fun.
They also offer a family plan, that, for a nominal fee, will allow the adults in your family to join in the fun too!. Family Pass starts from $24.95 and includes 2 GAMES PER PERSON PER DAY.
The Family Pass covers up to 4 adult family members. You may have 1, 2, 3, or 4 adults on the family pass. The price of the pass covers all 4 members. So if you have 2 parents, and an older child, they can be included as well!
Check it our and see if you have a bowling alley participating near you!
Kids Bowl Free
Last year I even created an account to use while we were on vacation, just in case we had a rainy day.
Have fun!