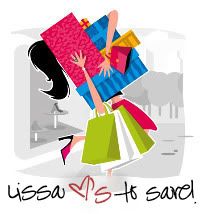 If you are a commissary shopper, then you will love Lissa's site! She's got lots of information on how to save big with Deca deals and more! Go head on over to her blog and read all the great things she has to say!
She's got lots of links to free samples up on her blog right now for you to enjoy! Commissary basics for all you new soldiers wives (and girlfriends/fiancées) to let you know what to expect, and a coupon insert schedule as well! Lots of great information here!
And While you are there, wish her congratulations - she just had her baby last night!!! :) Welcome baby Lily!
Happy Savings